If you want to dress stylishly with unique fashion items, you should definitely have a look at the sugar skull clothing by Black And Gold. This brand has made a name for itself over the past couple of years as an inventive and original voice in the clothing industry. By shipping their products internationally, you are able to enjoy these items from any place in the world. Whether you are looking for a hoodie, a sweater, a shirt, or a T-shirt, you will find slick designs and eye-catching clothing in this web shop. When you would like to order one of their items, you can count on quick delivery of the goods. This is your chance to wear beautiful sugar skull clothing!
Where does the brand come from?
This Belgian brand has some very small and humble beginnings. The story starts with two friends, Maxim Sion and Nicholas Maes, who went on a trip to South and Central-America. They discovered the rich culture of the various mysterious countries that can be found in the region. One thing that stood out above all was their stay in Mexico and more specifically, their celebration of the 'Dia de los Muertos'. Literally translated as 'Day of the Dead', during this national holiday, the inhabitants dress up as skeletons and undead creatures and organize large festivities in the streets. The symbolism of this holiday was not lost on the two travel companions and when they returned home, they thought of the idea to build an entire fashion brand around the sugar skull. Years later, Black And Gold have an international clientele and an enormous assortment of sugar skull clothing and accessories for men and women.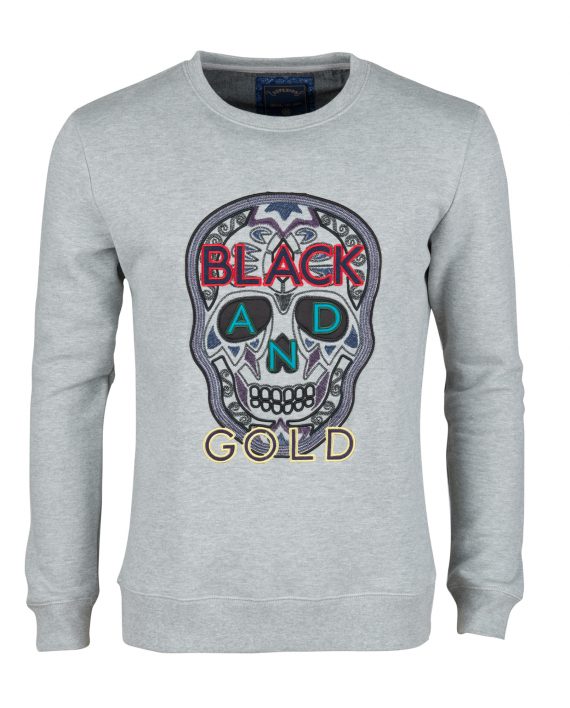 Place your order today
Would you like to buy some of the wonderful sugar skull clothing by Black And Gold? Then feel free to place your order and you can be sure that the fashion items will arrive at your address as soon as possible. This way you can be part of this unique fashion movement!